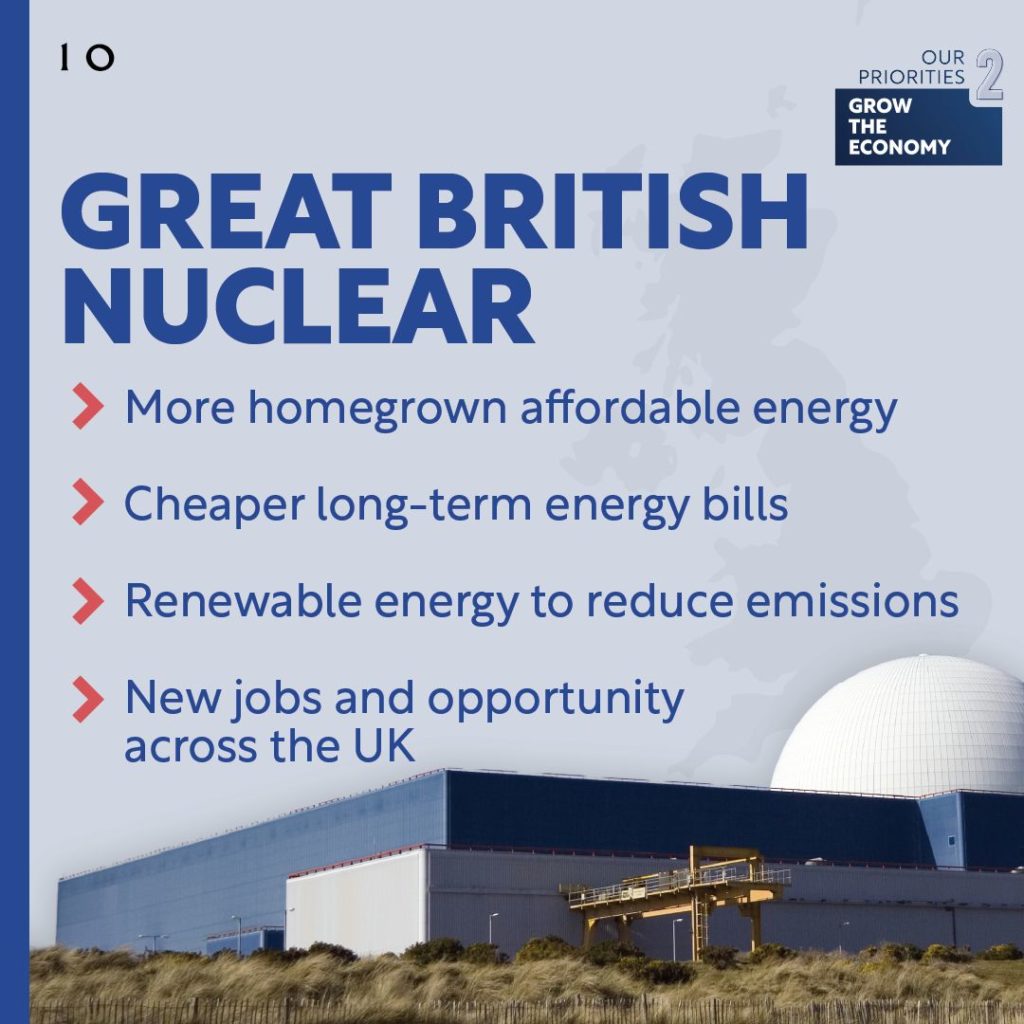 Earlier today, Prime Minister Rishi Sunak made the announcement that the UK will be moving more towards Nuclear based energy. Boosting jobs, reducing household bills and promoting Renewable energy sources.
In his LinkedIn post, he said –
---
We're going nuclear (energy)! 
   
Last year, Grant Shapps and I took historic steps to revive the nuclear industry.  
 
We did so in a context where global energy supplies had been disrupted and weaponised by the likes of Putin. We stepped in to shield people from its worst impacts, saving the average household £1,500 on their bills.  
   
Today we go further – securing our energy security for the long term, driving energy prices down and growing the economy.    
Great British Nuclear will drive forward the rapid expansion of nuclear power plants across the UK.  
 
We're launching a new competition to support the best companies pioneering small modular reactor (SMR) technology. 
 
SMRs are one of the most advanced nuclear power technologies in the world.  
Rather than having to be built on site, they're smaller and can be made in factories, transforming how power stations are built by making construction faster and less expensive. This tech could result in billions of pounds of public and private sector investment. 
So, why nuclear energy?  In short: 

⚡️ It's homegrown energy, so we have a reliable source of energy for years to come   
🏠 It will create more affordable energy   
🌎 It's a renewable energy source that will help reduce emissions   
🇬🇧 It will create new jobs and spread opportunity up and down the country   

By 2050, we want to see nuclear provide a quarter of all UK electricity.  

Today we start that journey.
---
So what does this mean for the UK economy at the Renewable energy sector as a whole? We're not sure. But here at Fourblue, we're excited to support our customers as we as a country take this next step.
---