Searching for a job in the Built and New Energy Environment can be a daunting task. It is often difficult to know where to start; Linkedin can be intimidating, and it is hard to know which virtual 'door' to knock on and what to say. When things don't seem to be going anywhere, it can lead to decreased motivation and a plateau in progress.
Understandably, people often want to accomplish finding their new role by themselves, and businesses will have a budget to stick to that doesn't lend itself to hiring a company to help fill a vacancy, but these barriers might just be holding you back.
This is where a recruitment company can help dramatically!
Access to a vast network
As sweet as it may be that your Auntie's neighbour's brother knows someone that might be hiring – relying entirely on the connections close to can leave you sold short.
Now more than ever, there is a massive surge in applicants across the board, and companies don't have the time or resources to go through thousands of applicants – no matter how suited you may be. Companies are increasingly choosing not to post vacancies on job sites but instead use third-party recruitment agencies.
Using recruitment agencies opens you up to a whole new array of jobs you didn't even know existed. The connections that recruiters have mean that even if something doesn't appear straight away, your CV is circulating in the right hands. After working tirelessly to perfect your CV and cover letter template, you owe it to yourself to have it seen.
Clients also use agencies to access a pool of candidates right for the job. It is just as important to the client as it is to the candidate to find the right fit.
Huge Time Saver
Job hunting can be a time-consuming process, and it can be challenging to balance amongst other commitments such as children or a current job. The time you spend needs to be productive and you should take full advantage of the resources available to you.
Hiring Managers have just as precious time and can't put on the breaks to search for a candidate each time a new position within their company becomes available. Recruiters are killing two birds with one stone and streamlining the process for all involved by finding and vetting the talent for you.
Recruitment agencies know the market; they know the jobs available, and how they match your skillset and experience. Time spent losing hope as you flick through the same 20 job postings as the day before, could be used preparing for interviews that recruitment companies set up through distributing your CV to appropriate companies.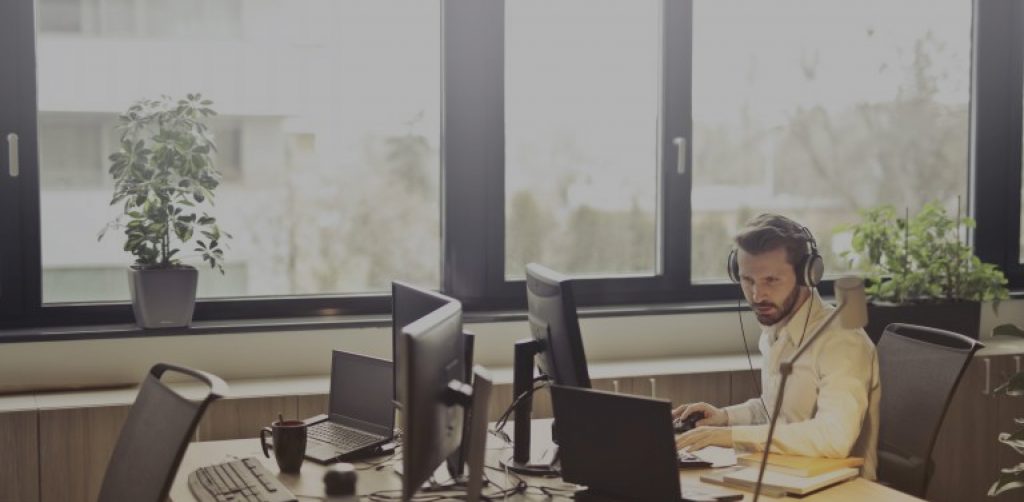 They will fight your corner
How many times have you fallen short after getting past the first interview, or not even getting the first interview to begin with? Sometimes it's not you. It's hard for hiring managers to get a feel of you from 2 sides of A4.
Think of recruiters as your guardian angels. The good ones will vouch for you until they are blue in the face, and believe it or not, the rapport these recruiters have with their clients, along with a certain level of trust, goes a long way.
For both clients and candidates alike, no-one wants to get to the end of an interview process and realise that they are worlds apart in expectations around salary, hours and all else in between. The 'cards on the table' relationship between everyone involved in the process allows negotiations that match up and haggle through the nitty-gritty before anyone has wasted too much precious time.
Valuable advice from professionals
The job-hunting process, and all that comes with it, is a trial and error experience. Whether it be interview techniques, perfecting your CV, or deciding your career path, mistakes will be made along the way. No-one expects you to get it right the first time, but recruiters can save you an awful lot of backward steps by guiding you along the journey with sound professional advice.
Recruiters have been through the motions more times than you can count, and as a result, they have a sixth sense for all things jobs. Clients can access a recruitment strategy that doesn't break the bank, nor impact business continuing as usual – resulting in the best candidate joining the best company for them, in the most simple fashion possible. Everyone wins.
You've got a life-long ally
Recruiters aren't just there to find you any old job and then wave goodbye for good. Once you get in with a recruitment agency, and they have got to know you and your assets, you've always got someone waiting in the wings to help.
Similarly, once a company has developed a relationship with a recruitment agency, they know the company dynamics, ethos and expectations and will know who best to send your way the moment a suitable candidate comes on the market – before they have even uploaded their cv to a job board.
Someone rarely stays in the first job they get for their entire life, so if you decide to change paths, it would be nice not to have to start from square one. Having someone who knows you and knows where your interests lie, allows you to hit the ground running, and will negotiate effectively for you and find suitable jobs.
Please get in touch with Four Blue to find out how we can help you find your next role within the Built Environment and New Energy Sectors.
+44 (0)1892 234999 or email team@fourblue.com